OTCC OZFM Touring Car Championship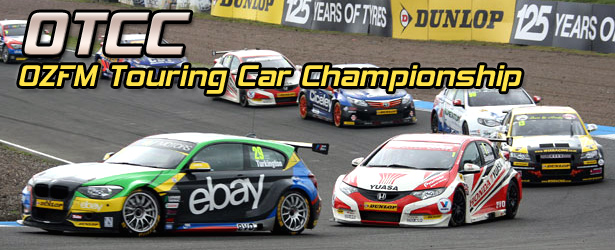 Series Information
This will be a 5 week championship with fully upgraded tires and brakes with an open tune.
Roll of delays for faster people and one endurance race
Series Host:
KingbowlerMK2
(GT:  KINGBOWLERMK2)
Start date and race times
Starting Tuesday 6th September
Lobby open: 7:30pm**
Race Start: 8:00pm**
The Cars
Audi Rotek Racing S3 Saloon BTCC
BMW eBay Motors 125i M Sport BTCC
Chevrolet ROAL Motorsport RML Cruze TC1 WTCC
Honda Zengo Motorsport Civic WTCC
Honda Castrol Civic WTCC
Mercedes WIX Racing A-Class BTCC
Toyota Handy Motorsport Avensis BTCC
Toyota Speedworks Motorsport Avensis BTCC
Toyota United Motorsport Avensis BTCC
Build
Brakes: Race
Tyre width: widest front and rear
All other parts to remain stock.
Free to tune but...
6th gear must be limited to 245
Livery
Custom liveries allowed. Any sponsors allowed*. Liveries should be based off BTCC, WTCC or any touring car series (DTM, V8SC, etc).
*No Tobacco, nothing explicit or offensive.
Dunlop Tyres will be the tyre sponsor. Should be shown on the front and rear of car as a minimum. Decals will be shared.
Numberboards to be placed on both sides of your car with your race number. Decals will be shared.
surferofthemind
will share the required decals (numberboards and tyre sponsor)
Numberboard will be shared at the correct size for all cars. Do not resize. Race number to be added and resized to fit numberboard.
The Dunlop logo can be resized to fit your livery.
Livery Example.
Number boards can be used on either side and place near the top of the front doors. Do not resize.
Number should be white. Can be resized to fit black box.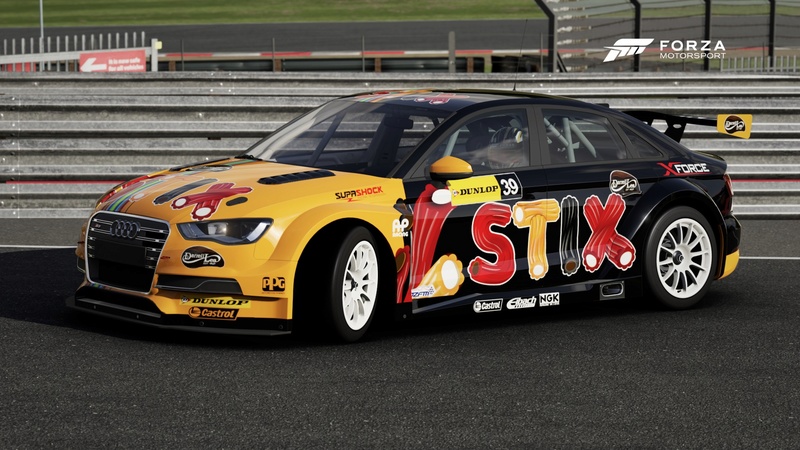 An optional number board for the roof has been shared. Place rear on the roof. Do not resize.
Add number in white and turn 90
o
and resize to fit black box.
Dunlop logos can be placed front and rear. Left and right corners or a single decal centred. These can be resized to suit your livery but not too small.
Tracks
6/9/16 week 1
Track 1:
Indianapolis GP Classic
- 18 laps
Track 2:
Brands Hatch GP
- 19 laps
13/9/16 week 2
Track 1:
Lime Rock Full Alternative
- 31 laps
Track 2:
Road Atlanta Full
- 18 laps
20/9/16 week 3
Track 1:
Sonoma Full
- 18 laps
Track 2:
Watkins Glen Full
- 14 laps
27/9/16 week 4
Track 1:
Sebring Full (

 Night)
- 13 laps
Track 2:
Nurburgring GP (

 Night)
- 15 laps
4/10/16 week 5
Track 1:
Circuit de Spa-Francorchamps
- 22 laps

 All other circuits will run Day and Dry.
Points
TBA
Lobby Setup
Start: Standing Start with Roll Off Delay
Grid Order: Grouped for roll off delay, slowest group in front
Quick Stops: No compulsory pit stops
Damage: Tyres and Fuel only

** Time Zone: Sydney/Melbourne
*** Series information may change at any time.

surferofthemind

Multiple World Champ




Posts

: 1736


Points

: 1994


Join date

: 2010-01-17


Location

: PMQ.NSW.AU



---
Permissions in this forum:
You
cannot
reply to topics in this forum