Forza 6 Time Attack
Event ends: Wednesday 20 January (2 weeks)
Drivers will be sorted into their license group.

* Laps are to be run using Rivals Time Attack of the class being used.
--- Lap times from a Career Race, Single Player Race or Online Race will not be allowed.
--- Lap times from the Test Drive option will also not be allowed.
--- Using Mods is not allowed. Rivals should not allow the use of Mods.
* Make sure you do not allow the car to be automatically upgraded.
* Must be a CLEAN LAP

We are all adults (or close enough) here so I am trusting you with your lap times posted so there is no need to take a photo or send a screen shot. If someone feels that a lap time is not legit we may disallow that time and take the next fasted recorded time (if posted). That diver will be able to run more laps until the last day and post a faster lap.
This week -
Man in a Van Time Attack

The Posties, Couriers, Delivery Drivers and Truckies. It has been a busy Xmas delivering mail and goods (or picking up the trash) for those bastards who got a few weeks off work. Time to take back the streets. Empty out that Transit van and add a few upgrades. Make your way down to Long Beach where we have pushed aside the tourists and towed away the cars leaving the streets open to race. Turn 10 supplied Transits over Xmas so don't worry if your van falls on its side while pushing for the fastest lap, you didn't pay for it. lol.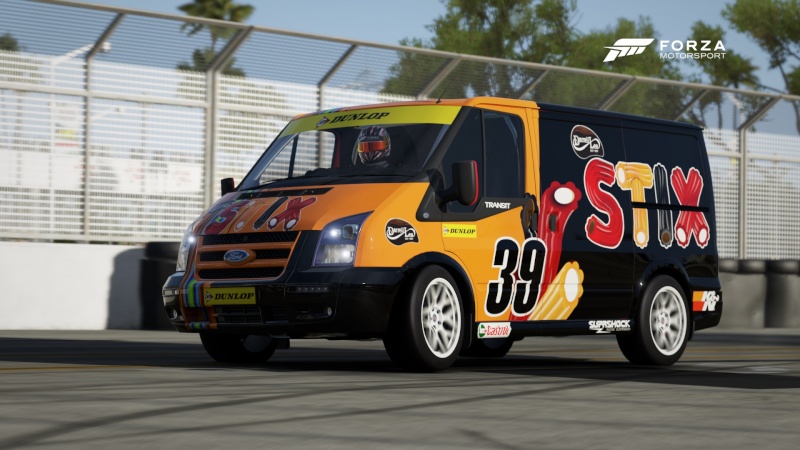 Car(s) :
2011 Ford Transit SuperSportsVan
(should have an ugly green one sitting in your garage)
Car Build:
Handling:
Brakes = Race
Springs = Race
Anti-Roll Bars = Race (front and rear)
Roll Cage = Race
Weight = Race
Drivetrain:
Clutch = Race
Gearbox = Sport
Diff = Race
Tyres/Rims:
Tyres = Sport
Front Width = 295 (full width)
Rear Width - 295 (stock width)
Rims = HRE Flow FF01
Rim Size = 20"
Power:
Air = Street
Diesel Upgrade = Race
Intercooler = Sport
D 322
169KW
538N-m
1680kg
All other parts are to remain stock.
You are free to tune.
(possible build for the Transit Trophy)
Track :
Long Beach (full)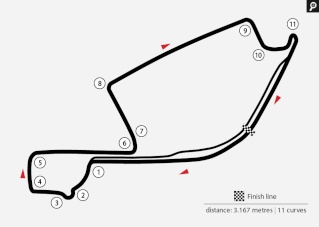 -Post times like this
Time:
Car:
License:
Good luck
Leaderboard:
Elite
00:00.000
Pro
00:00.000
Pro-Am
1:44.335 - CosmicChimera
1:45.590 - Jedeye Jones
1:48.029 - surferofthemind
00:00.000
Amateur
1:47.827 -  Ratel Au
00:00.000
Last edited by surferofthemind on Sun Jan 10, 2016 4:12 pm; edited 2 times in total

surferofthemind

Multiple World Champ




Posts

: 1736


Points

: 1994


Join date

: 2010-01-17


Location

: PMQ.NSW.AU



To get things started.....

Time:1:45.590
Car:Transit Van
License:ProAm
Trade: Baker

Jedeye Jones

L-Plater




Posts

: 32


Points

: 37


Join date

: 2015-10-12


Location

: Adelaide, SA



1:44.335
Cosmic Industries Darkside Transit
ProAm

CosmicChimera

Serious Racer




Posts

: 310


Points

: 342


Age

: 48


Join date

: 2014-01-27


Location

: Melbourne



1:47.827
Berry, Anderson & Co
Amateur

Ratel

Race Steward




Posts

: 1207


Points

: 1405


Age

: 41


Join date

: 2009-12-02


Location

: Ballarat




Bacon304

Advanced Driver




Posts

: 125


Points

: 131


Age

: 35


Join date

: 2014-08-09


Location

: Ayr, North Queensland




Tortoise

Drivers licence




Posts

: 59


Points

: 66


Age

: 34


Join date

: 2015-12-17


Location

: Ipswich, QLD




Time:1:46.337
Car:Transit Van
License:Amateur
Last edited by ReTr3aD on Sun Jan 17, 2016 8:37 am; edited 1 time in total (Reason for editing : corrected post format)

ReTr3aD

L-Plater




Posts

: 31


Points

: 32


Age

: 35


Join date

: 2015-12-17


Location

: Auckland, New Zealand



Time: 1:45.862
Car: Haines Gas Services Van
License: Pro-Am


Giving it a red hot go

Neilo05

Serious Racer




Posts

: 458


Points

: 634


Age

: 42


Join date

: 2015-01-15


Location

: Bensville, NSW



---
Permissions in this forum:
You
cannot
reply to topics in this forum