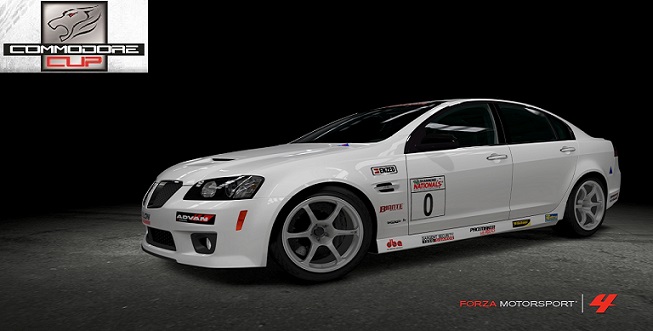 Considering that motorsport has been around now for over 100 years it's extremely difficult to come up with new ideas. The main point of motorsport has always been who is the quickest from start to finish – but these day's that is not necessarily the case...
Entertainment. It's a word with an open description for anything that amuses us humans. Gladiator battles and those forms of similar enterprise are possibly the most enduring of entertainment throughout human history. In fact, there is something to be said for the battle of individuals in an enclosed space. Even team sports are individual to a point, and with boxing, martial arts and wrestling in the mix there is no argument about what keeps us amused. So does it surprise anyone that motorsport has over time become more entertainment than strict competition? The answer is no, not really – you can leave that strict stuff to the Olympic pursuits.
The problem with motorsport is you often need new ideas, new reasons for people to tune in and new motivations for competitors to be part of it.
And this is where the OZFM Commodore Cup comes into the equation.
Conditions Of Entry:
- A member of the OZFM Community
- Copy of Forza 4
- Xbox Live Gold
- General or Casual OZFM license
- Have read the OZFM CoC
Car:
2009 Pontiac G8 GXP
Build:Engine & Power :
* Air Filter - Race
* Ignition - Sport
* Exhaust - Race
* Oil & Cooling - Race
* Flywheel - Race
Platform & Handling :
* Brakes - Race
* Springs & Dampers - Race
* Front Anti-roll Bar - Race
* Rear Anti-roll Bar - Race
* Chassis Reinforcement & Rollcage - Race
* Weight Reduction - Street
Drivetrain :
* Clutch - Sport
* Transmission - Street
* Driveline - Race
Tyres & Rims :
* Tyre Compound - Sport
* Front Width - 265/35R19
* Rear Width - 265/35R19
* Rims - Advan RG11
** All other parts
MUST
remain stock **
Class - A540
Power - 338KW
Weight - 1,770kg
Tuning:
Tune to your hearts content.
Liveries:
- Tyre sponsor for this series will be Yokohama Advan.
- Major event sponsor is Sargent Security.
- Base livery distributed by IAMCLARKSON.
- All vinyl groups on the car must stay in their original position [except Number Board].
Lobby Restrictions:
- All assists are forced off (steering is the only optional assist)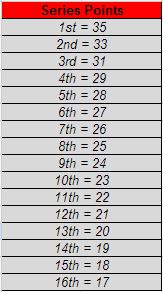 Tracks + Race Night:
MONDAY NIGHT

JamieWhincup#1

OZFM Legend & Hall of Famer




Posts

: 3040


Points

: 3213


Age

: 28


Join date

: 2010-07-23


Location

: Southern Highlands NSW



---
Permissions in this forum:
You
cannot
reply to topics in this forum